<![if !vml]>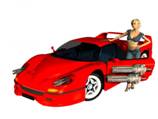 <![endif]>
Home
Vassal
Install the vassal program and LDB module is highly recommended.
You cannot run the simulator without it.
French Autoduel Association (FADA)
http://car.wars.free.fr
A French organization that has online leagues, variants and arenas.
Mid-South Autoduelists and Handgunner's Attack Team (MADHAT)
http://cwhnj.com/madhat/carwars/default.htm
The MADHAT Web site features PBEM games (held now), a vehicle design spreadsheet, reference sheets (CWRQ and ODQ) and the Car Wars Podcast.
http://www.sjgames.com/car-wars
<![if !supportLineBreakNewLine]>
<![endif]>
http://www.dark-wind.com/
<![if !supportLineBreakNewLine]>
<![endif]>
http://www.gearjammers.us
<![if !supportLineBreakNewLine]>
<![endif]>